Bali is one of popular destination for tourist when comes to holiday. Can't be denied that Bali has gorgeous nature tourism. Not only that, Bali also has beautiful handcrafts and furniture that born from local tradition.
Sculpture, dance, painting, and other art forms make the province of Bali rich in an extraordinary variety of arts (non-natural resources) and even attract foreign tourists from abroad to anchor to the province.
Furniture from Bali is stunning, artistic, and beautifully crafted. This perspective is arising because Balinese has a high sense of arts and spirit. This background yet becomes the core value of furniture from Bali.
What makes Bali furniture does not only come from the internal aspect, yet also from the external aspect. Factors such as the natural resources describe that Bali has potential value. Here are some value that Bali furniture is a good choice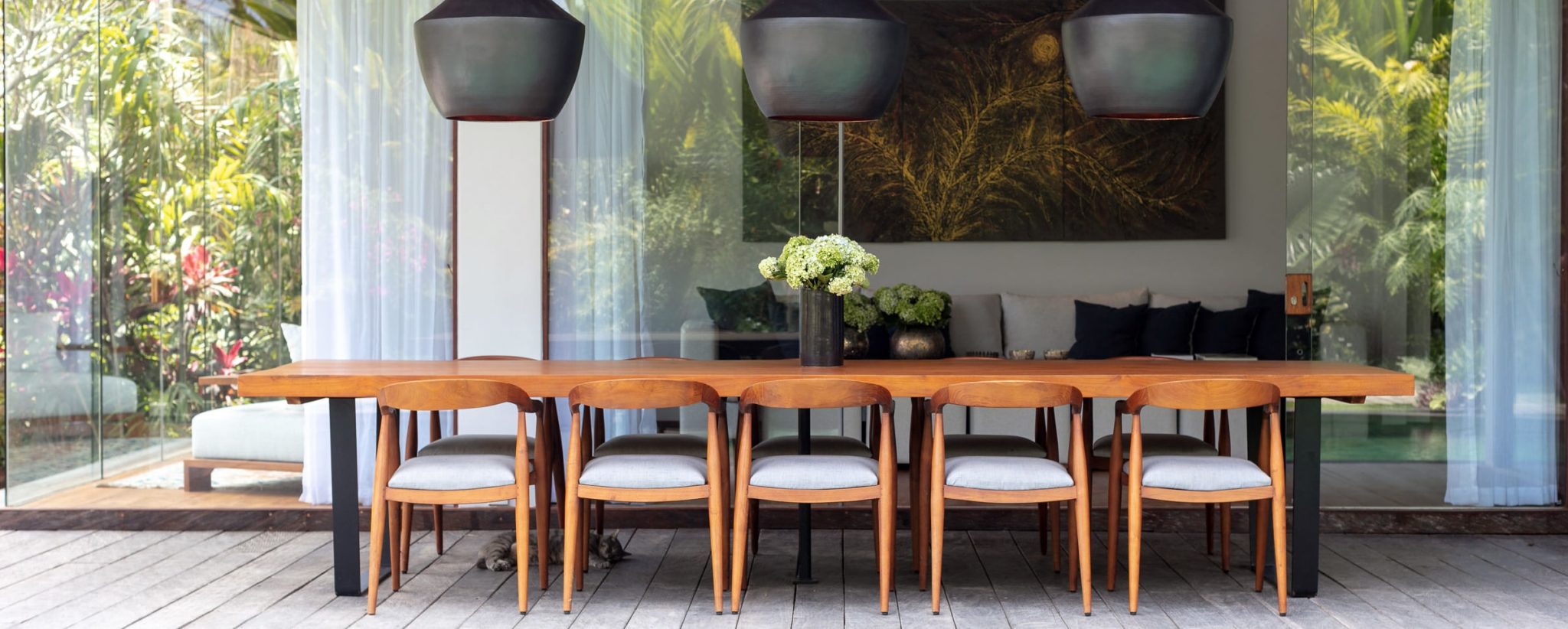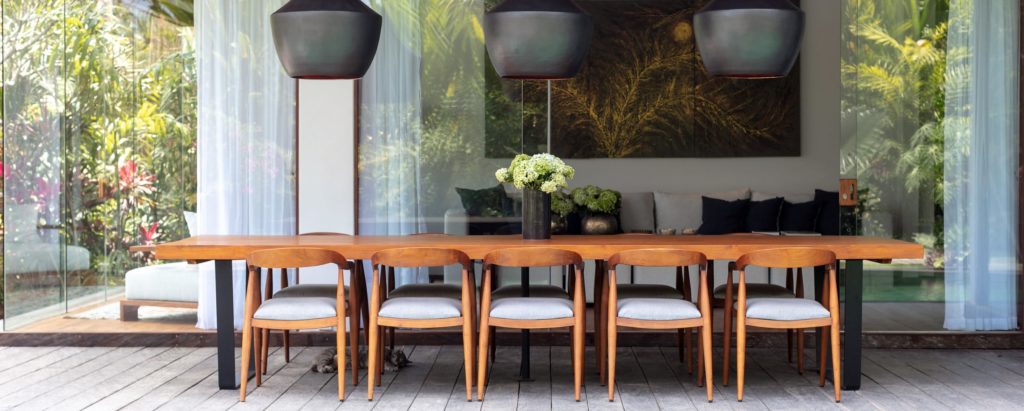 Bali Furniture at Glance
This year, the unique and authentic Bali furniture could be an option for you who want to re-decorate a room. This island has been known as one of the best tourist destinations in this world, however, in fact, it is more than that.
This island of gods is also known as the center of the furniture industry, it offers different items with the unique 'touch' of Balinese design. There are various kinds of products sold there where you can purchase from the cheapest up to the most expensive ones.
The interesting thing is that the furniture sold there is not only coming from Bali, but also from other cities in Indonesia which are known for its high-quality products. An example is Jepara. It is known for the best and elegant carving.
Usually, that carving method will be applied in the teak wood. Even Bali furniture can have this design as well. The thick culture is also reflected in the form of their products which are different from other cities. It is very typical.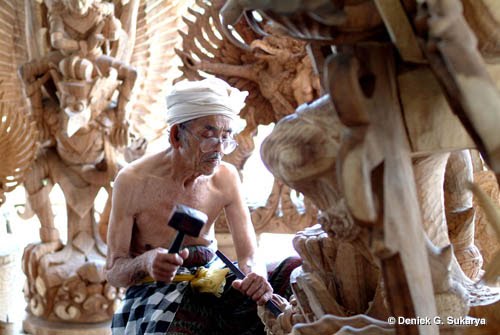 a. Tradition
Bali people or we can called Balinese have a very rich traditional culture, which in most cases attract tourists from abroad. The traditional culture also implemented in their handicrafts and arts, including furniture. Bali furniture made with a unique representative of the Bali culture, such as wooden sculpture, statue, ukiran wall doors, etc.
b. Nature Resources
Not only the high value of tradition, Bali also supported with great natural resources that they make for furniture. Most of Balinese furniture uses materials such as rattan/ wicker which can be implemented to make indoor and outdoor furniture, wooden resources like teak wood, mahogany etc. The availability of resources makes Bali furniture has competitive advantage
c. Custom Furniture from Bali
Bali furniture industry also offers custom furniture for buyers who want a personal touch. Many players of furniture makers and manufacturers offer this kind of service. Hence, you need to pay attention to the details, materials, and be selective to choose.
d. The Appeal of Balinese Products
So many tourists fall in love with this tropical place. That is why; sometimes they want to bring that nuance to their home or property. The appearance of Balinese products made from teak or other woods will make this target is easier to reach.
There are several appeals owned by the Bali furniture, the first is that it is so classy and elegant. There is a classic and traditional touch to this wood product. It is not surprising that the appearance is very classic and unique at the same time.
It is great to place them into the traditional themes, but this item is still suitable when combined with modern style or others. You could develop your creativity to create an amazing interior or exterior look. What is the other appeal?
Another advantage that exists in this item is that the materials used. Although not all use teak wood, the material used is still the best one. Various ranges of prices are also available to ensure that it can fill the peoples' needs.
Various Different Grades are Available
No wonder if the furniture from Bali has a variety of grade options. The most expensive one is usually called Grade A which is made from the best materials, grade B is under it, and so on. All of them are still strong, durable, and aesthetic.
The breathtaking finishing result is also becoming one of the reasons why people choose this Bali furniture. Each city has its own characteristics. For Balinese creation, it has a traditional touch with different carvings. This carving is what can't be found in other cities.
Its engraving is hand-carved and made only from the professional craftsman. That is why; the result is so typical and has the thick nuance of this thousand temple island. Usually, customers love to let it has a natural color.
It has more value and looks classic. To protect the surface, a special liquid may be applied. However, it is also possible for you to color some or even all parts of the products, this custom design service is mostly provided by the trusted factory.
Tons of Collections to Choose
It is for sure that the market trend is so dynamic. Sometimes, one or maybe more Bali furniture items can be so popular. That is why; you must find a factory which provides the things on demand. Tons of collections are always better.
These wood products are varied from the indoor or outdoor sector. Examples are the bathroom cabinet, vanities, nightstands, dining chair, desk, table, chest, dresser, and many more again. It is recommended for self-need, projects, contract business, or retail stores.
Meanwhile, outdoor items are also super interesting. They are diverse from the garden bench, dining table, chair, lounger, and so on. They come in various different looks, colors, designs, and also carvings. The grades can be different too.
To get more information about the Bali furniture, customers can straightly come to the factory that made these items. However, these companies are not only located on that island, but also in the other cities in Indonesia. You can start by exploring the website first.
The Different Brands and Their Products
Based on the explanation above, it is clear that the teak wood factory is not only based in Bali. It is located in other cities in Indonesia to ensure that the customers can get the products easier. On the other side, brands are also diverse.
Examples of those brands are Dayana, USK, Debora, Kikan, Hugo, Lola, Timothy, and more. They come in different designs and sizes. However, all of those Bali furniture items are made from strong and high-quality materials.
The premium table options are also available. It comes with extensive designs, quality materials, advanced processes, and custom products. Everything is displayed completely on the website of a trusted and professional factory in Indonesia.
Choosing the right Bali furniture factory is the key. The high-quality materials used will ensure the customers to get only the original products with unique and typical carvings. It is worth every penny which is paid to purchase this good.
What Kind of Furniture You Can Buy from Bali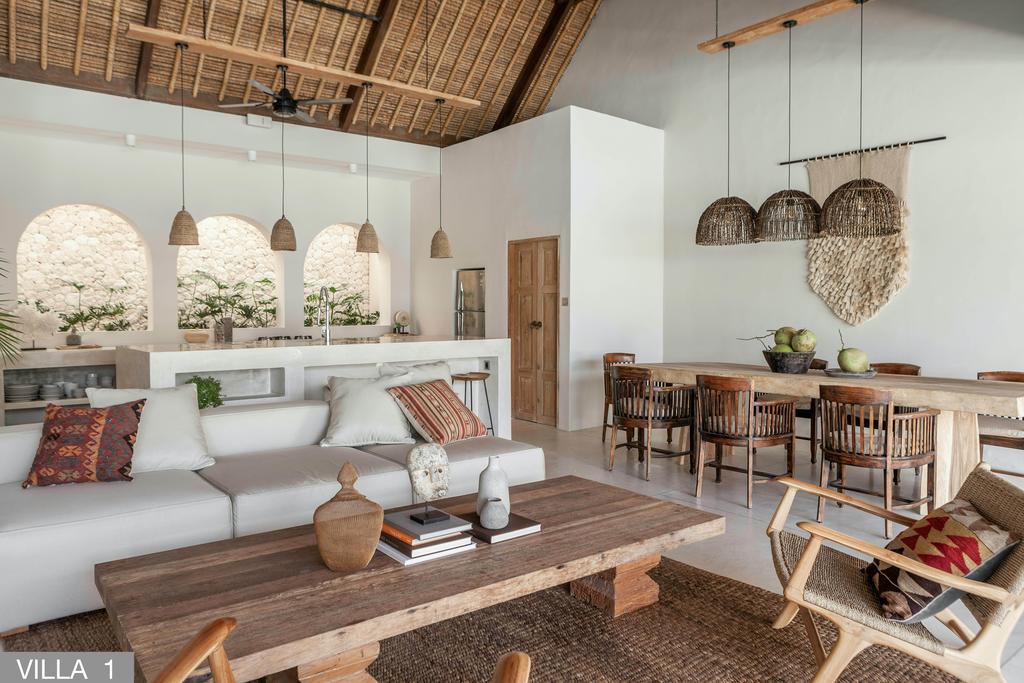 a. Bali Teak Furniture
Bali is good for retails furniture. You can find furniture made of teak wood from Bali. Balinese furniture for the living room, kitchen, bedroom, dining room are products that you can request using teak wood. As we know that it has the advantages of durability and beauty.
Hence, for teak wood products, some of Bali seller is producing in Jepara, if that so, we would suggest you buy directly from Jepara furniture manufacturer to avoid raising the cost, especially if you look for wholesale furniture
b. Rattan Wicker Bali Furniture
Balinese furniture is very popular with rattan products. They have big resources and skilled hand-craftsmen. That's why they can sell many rattan or wicker products for indoor and outdoor. Products like a rattan chair, rattan sectional sofa are popular products that buyers looking for. Most products like cabinet, dresser are combined with wooden and rattan for modern look furniture.
c. Outdoor Bali Furniture
Outdoor Bali furniture is very attractive. Many villas have great garden and patio design, they combined beautiful nature scenery with high-quality outdoor furniture. Most bali outdoor furniture are made from quality wooden materials some are combined with rattan wicker. This makes a representative design for you to have ideas for outdoor furniture to buy.
---
Benefits of buying Balinese Furniture
Wide Pool of Furniture Choices
If you are a buyer who is interested in choosing from an array of products, then buying form a wholesaler is the way to go. You can take your time as you look through the various furniture options provided. Furniture suppliers are endowed with unique furniture styles that may still be new to the market. You can go on ahead and purchase that latest designed cabinet for your office or that French sofa for your living room. You could possibly gain access to a new inventory which other market consumers do not know exists.
Design Customization
Deciding to purchase your furniture from a wholesale Balinese furniture store can give you an opportunity to customize your furniture to your liking. You can choose to have a different shape, size or décor done to your liking at an affordable cost. This option is however not available in retail stores where prices might be higher to enable them to make higher profits.
Less Costly to Your Business
If you are a business owner and you are looking to buy Balinese furniture, then it is advisable that you go for affordable charges offered by wholesale suppliers like us. We will ensure that you make the best and safest financial decision while purchasing our products. We will assist you in identifying the right type of furniture fabric, design and size that best suits your business needs.
Saves On Time
You can save shopping time by putting all your concentration on one supplier who can provide all your furniture needs. You can avoid moving from one store to another trying to find an ideal product. One wholesaler will be able to work with you by showing you the products that might interest you. Also having one vendor means that you will be able to receive your deliveries at one given time rather than receiving them on different dates from multiple suppliers.
Broad-range Furniture
Different markets have different tastes when it comes to choosing colors and fabrics in Balinese furniture. Especially, in the furniture import and export industry, you should know what style of each country mostly trends. The lifestyle of an individual, market trends will influence whether they will want bright colors or dull ones.
Factors you need to consider when buying furniture in Bali
You should buy Balinese furniture that will attract and meet the needs of your clients depending on price, size and quality. The following factors are considered by customers
Design
Your customer will need home furniture that will perfectly fit into their home space. The furniture should allow free movement around the
house. Furniture buyers will choose the size of furniture that complements their home, the more space left after placing the furniture, the easier it will be to move around making the home feel spacious.
Price
Customers always look for furniture goods that fit into their budget. Wholesale buyers should provide a wide range of prices that easily fit into an average person's budget on furniture. The raw materials used for making different types of products influence the overall price.
Quality – Durability
As a wholesale buyer, you must consider the durability aspect of your furniture products. This is because clients are usually more interested in products that will last a certain number of years. Furniture is a product that should serve the long term. Furniture buyers plan to use their furniture for a long period before considering replacing them.
Color and Pattern Furniture
The pattern on the Balinese furniture should blend well with the buyer's home décor. If the colours and patterns do not agree with one another then thehome, office or restaurant might seem unattractive. You can buy wholesale furniture that has common colours and patterns that are easier to pair with.
Type of Materials
Furniture can be made from a number of available materials. Furniture made from wood is usually easier to maintain. Consider the cost of maintenance of the material used in making the product. Materials include wood, rattan, plastic or aluminum among others.
Extra Features
There are varieties of furniture that offer extra features. For instance, an office chair can come with an extra feature of reclining to suit the user. Buyers are usually advised to choose what is most ideal to their specific situations. One can consider the size, length, height, and even compatibility of the product.
Tips to Buy Furniture in Bali
In order to get best choices and good prepared furniture. Here are some tips that may help you.
1. Be aware what you want to buy
Research products that you want to buy and apply to the specific design of your house or project. Knowing the furniture that you want to buy, you may find the best quality of furniture from Bali that matches your needs.
It's crucial due to long-journey it will send, and sometimes for wood materials can crack or bent after shipped overseas.
It's so important that you should very carefully to choose the best materials, especially when comes to import. Be aware to the materials can make you easier to ensure that the products will not be broken after shipping.
It will a great option if the materials come from solid wood/hardwood. Oak, Akasia, Mahogany and Teak can all make great furniture when expert craftsmen and reliable manufacturers are involved.
However, teak is known to offer the best value when it comes to furniture. This is because teak has unique properties, natural oil and silica that make it resistant to termites and decay. It is also more durable. And it's very great materials for indoor & outdoor furniture.
Most furniture imported from Indonesia is made from teak. Some are also made using mahogany and other types of timber. It is advisable to find the best materials when looking to import high-quality furniture from Bali, and timber is only one of the things to consider.
Depending on the furniture you are buying, you may have to look into other materials including the quality of padding/ cushion and upholstery. Important elements to review include material durability, safety, ease of cleaning, and maintenance required to keep it looking elegant.
2. Hire professional
You may hire a professional broker for supplying and get a well-understanding or specific request for the furniture that you want to buy. If you are new in the industry, a professional will assist you to get best furniture for your need.
3. Products and Design
Whether you are looking for handmade antique, industrial style, French style, Sleigh, Rococo or reclaimed furniture, they come in varied designs. There are several furniture products ranging from chairs and tables to swing sets, beds, buffets, cabinets, benches, steamers, recliners, lounger, deep seating and garden furniture among others.
The products are often divided into two main categories; indoor and outdoor furniture. When looking for a particular furniture product, it is recommendable to browse through existing designs and styles to find the perfect one for your unique needs. Also, don't forget to look into the usability and comfortability of the products.
Some manufacturers have the capacity to provide custom designs and allow customers to send their customized ideas, templates, and additions. You can also determine the specific colors, elements, and embellishments you want to be included in the final product. However, this usually costs extra for the added value.
4. Find Best Shop or Direct Manufacturer
Look around to find the best shop to get the best prices and also knowing the quality materials that they offer. Especially for buyers abroad, it wise advise if you import directly from the manufacturer because some of Bali furniture stores are supplying from Jepara which well-known city that produce quality furniture. This will reduce cost compared if you buy from a shop in Bali.
Although manufacturer reputation, experience and capabilities may help you land reliable offers, it is still important to find your quality guarantees. This is the ultimate commitment to providing high-quality products and legal tie to replace or refund any export that does not meet agreed standards.
Most dependable manufacturers will provide quality guarantees or even warranty for their products. The first thing to do after your furniture has been delivered is to inspect each area and make sure there are no unacceptable faults.
Test the cushion, inspect drawers, check the springs and legs and any other area you susceptible to damages. Also, make sure you only receive what you ordered. You can always look through the return policy and liabilities.
Bottom Line,
Buying Balinese furniture is a great opportunity since they have a lot of resources of quality wood and skilled craftsmanship.