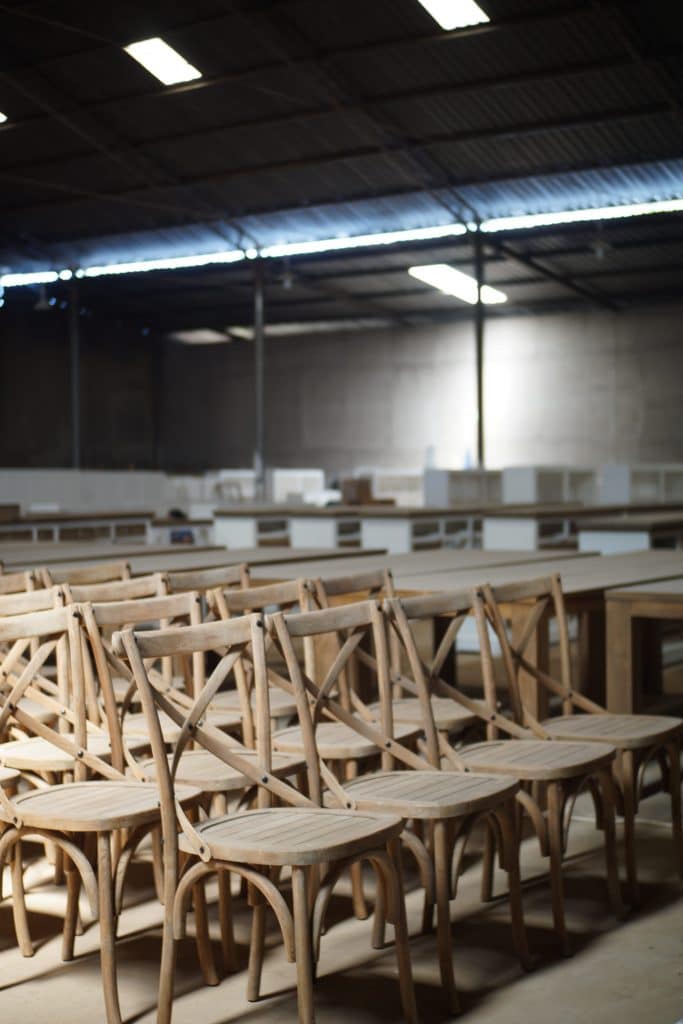 Jepara furniture manufacturer provides its citizen with several furniture options suited for homes, restaurants, offices, and hospitality. These various types of wholesale furniture are manufactured for prospective markets. The size and quality mostly depend on the types of wood used in manufacturing.
During the introduction of furniture in Indonesia, artisans would manually craft the wood using traditional methods of wood cutting and shaping. The artisans learned from the Chinese and European colonialists on modern methods that were simple and produced high-quality furniture.
Furniture from Jepara, Indonesia can also be made from materials like wood, plastic, MDF boards, and synthetic rattan, wicker, and upholstery. Furniture manufacturers in Indonesia are located in most cities such as Bali Klaten, Semarang, Yogyakarta, Cirebon, Solo and the popular one is Jepara.
---
Why you need to supply from Jepara Furniture Manufacturer
Jepara becomes one of the prospect city in Indonesia that furniture buyers around the world seek for. There are several reasons for this. But this is more the basic reason why you need to supply furniture from Jepara Furniture Manufacturer.
1. Authentic Craftsmanship of Jepara Furniture.
The demand for quality wholesale furniture has increased in recent years as Indonesians and the rest of the world require expertly manufactured furniture for different environments.
Jepara furniture has already well-known around the world that it has very high-skilled craftsmanship of its furniture products. Quality craftsmanship also makes Jepara furniture has great construction which makes Jepara furniture durable and strong.
Posteak Furniture put forward about the originality of craftsmanship in every product that we produce, with a combination of machine and craftsmanship make the productivity effective and efficient for wholesale business.
2. Advance Manufacturing and Quality Control
Jepara furniture extremely have a lot of furniture manufacturer, but be aware that just a few that really concern about awareness of quality of furniture that they produces.
Posteak is one of manufacturer which has good management systems of manufacturing and quality control, we always keep the quality high for our customers, so that we can do long term business.
3. Factory Prices
With huge resources of solid wood, teak wood, and huge demand for furniture across the world. It is become a competitive advantage for Jepara furniture manufacturers to produce and export furniture at wholesale factory prices.
4. Durable Furniture Products
One of the advantages, when you buy original Jepara furniture is its durability. These materials are generally made from Teak or Mahogany wood. Both are equally durable so there is no need to buy again for the next few years.
In fact, Posteak furniture made of high-grade Teak wood can last for decades and can be passed on to children and grandchildren. This indicates that the furniture is very high quality and is worthy of choice for home furniture, and business.
a. Weather resistance
Posteak use teak wood to make furniture. This is a plus because the material is weather resistant. If the fireplace on the terrace is exposed to the sun, then the quality is still good. This is because these tools are not easily damaged by heat shock.
This is one of the reasons people choose teak wood as the best choice. The material is durable, high quality and most importantly not easily damaged even though it is often exposed to sunburn. It's no wonder that it fits anywhere, indoors or out.
b. Moisture Resistant
One of the reasons why Jepara wood is selling so well is that the furniture is moisture resistant so the equipment is not easily damaged. Its resistance is not only able to withstand hot weather, but the cold will not damage it.
Equipment that cannot stand the cold will be very detrimental because if the weather is damp, gradually the goods will get moldy and eventually rot. If left unchecked, the furniture has the potential to be damaged and cannot be used again. Therefore, it is very important to use the best furniture
5. Extensive Variable Models
Another advantage when ordering furniture from Jepara furniture manufacturers is that the model varies greatly. You can have a variety of luxury equipment that can be adjusted to the theme of the house. There are many designs offered from minimalist to classic styles.
Not only that, the vintage model but simple styles are also often hunted by people. Supplies vary so that you can adjust your wants and needs. The existence of many of these designs makes it easy for homeowners to fill their homes using quality furniture.
6. Custom Orders
The interesting thing about this original Jepara furniture is that you can order the items as desired. So, customers can order to craftsmen based on their needs at home. The model and color can be chosen at will so that they are more satisfied.
The price of this custom furniture is a little more expensive because it is more exclusive and can be adjusted to your liking. The ease of creating goods with requests is certainly very beneficial because there is no need to look for something appropriate because the design is self-made.
7. Timeless
Another advantage of having original Jepara furniture is that it can be used for a long time. This timeless impression is true because furniture is timeless. In order to get these features, be sure to choose the best design.
For this timeless design, the model is usually simple so that it still looks cool and will not be consumed by time. However, that does not mean that many carving models can not be selected. If you want to decorate a house with a unique impression plus antique, it can be the best option.
8. Several grades are available
The original Jepara furniture is in demand by several groups ranging from high-class to the lower middle class because of its cool design. Not only that, but several grades are available so that the price can be adjusted according to the pocket. Generally, the lowest level is grade C.
It's quite economical and the design is pretty good. However, if you have excess funds, do not hesitate to order teak wood with grade A. The manufacture of furniture at this level is more professional and the materials are of higher quality, resulting in very fine quality furniture.
9. Never Outdated Furniture
The specialty of Jepara furniture compared to others is that it is very beautiful and up to date with the times. You can choose the latest equipment so that the living room looks more modern. The craftsmen always innovate regularly.
The designs are so varied and the latest models will give the space a more modern and elegant look. If the appearance is not right, home owners can take advantage of custom services so that the results can be adjusted according to their needs and desires.
---
Furniture line that you can buy from Jepara
Here are some products you can buy from Jepara:
Teak Wood Furniture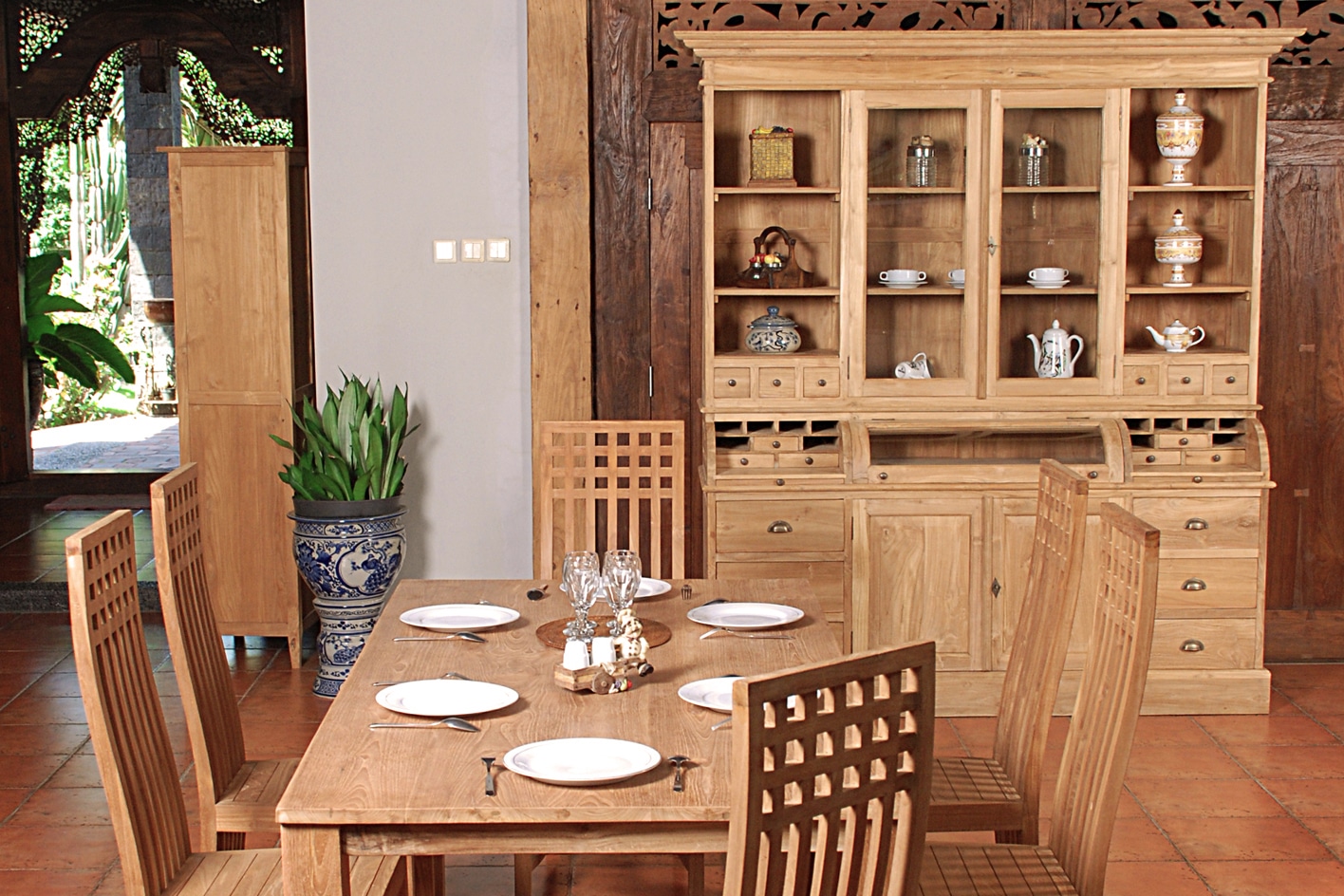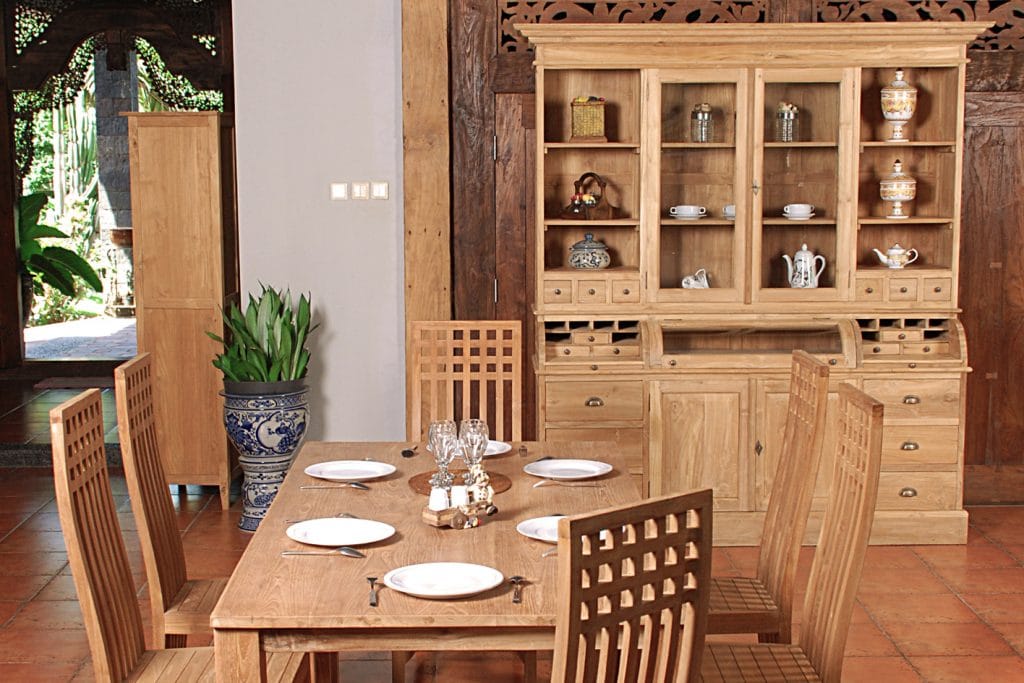 Teak wood furniture Jepara is common furniture that has great quality. From its source, it has durability and with the hands of local craftsmanship, it becomes great products to supply.
Posteak Jepara furniture manufacturer provides an extensive design of new, recycled/reclaimed, and painted indoor furniture for wholesale and project business. You can order our products listed below, also available for custom design based on your desire, made just for your brand.
Premium Teak Tables
One of the most sought after types of Jepara furniture is the table. There are tables with various models and sizes. Starting from the table box, round, oval and so forth. In addition to the table in units, the customer can also choose a set of tables and chairs.
Contemporary Futniture Chairs
Chairs are a mandatory component in a dwelling, especially the living room. In this center for selling the best furniture, you can get a variety of chair models as you wish. Starting from L-patterned chairs, unit chairs and many others.
Modern Cabinet with various sizes
In addition to the best tables and chairs, you can also get a wide selection of quality wardrobes. The models are no less unique, such as two-door wardrobes, children's wardrobes, sliding closets, three-door wardrobes and many others.
Door Models with Diverse
One that affects the beauty of a home is the door. Now, the door model has developed. Starting from one door to two doors. By using the best doors from Jepara Furniture, the quality is guaranteed to last a long time even though it has been used for years.
Dressing Table
In addition to the several types of furniture above, you can also get a beautiful and durable dressing table set. Dressers also come in various models. From those with drawers to those without drawers. They also come in various sizes and are very adaptable to customer desires.
Teak Laminate Furniture
An innovative manufacturing furniture collection but has same great quality like solid wood furniture. Products use for indoor.
Some benefits of teak laminate furniture are lower cost, less maintenance, less problems of cracks and bending, fast production.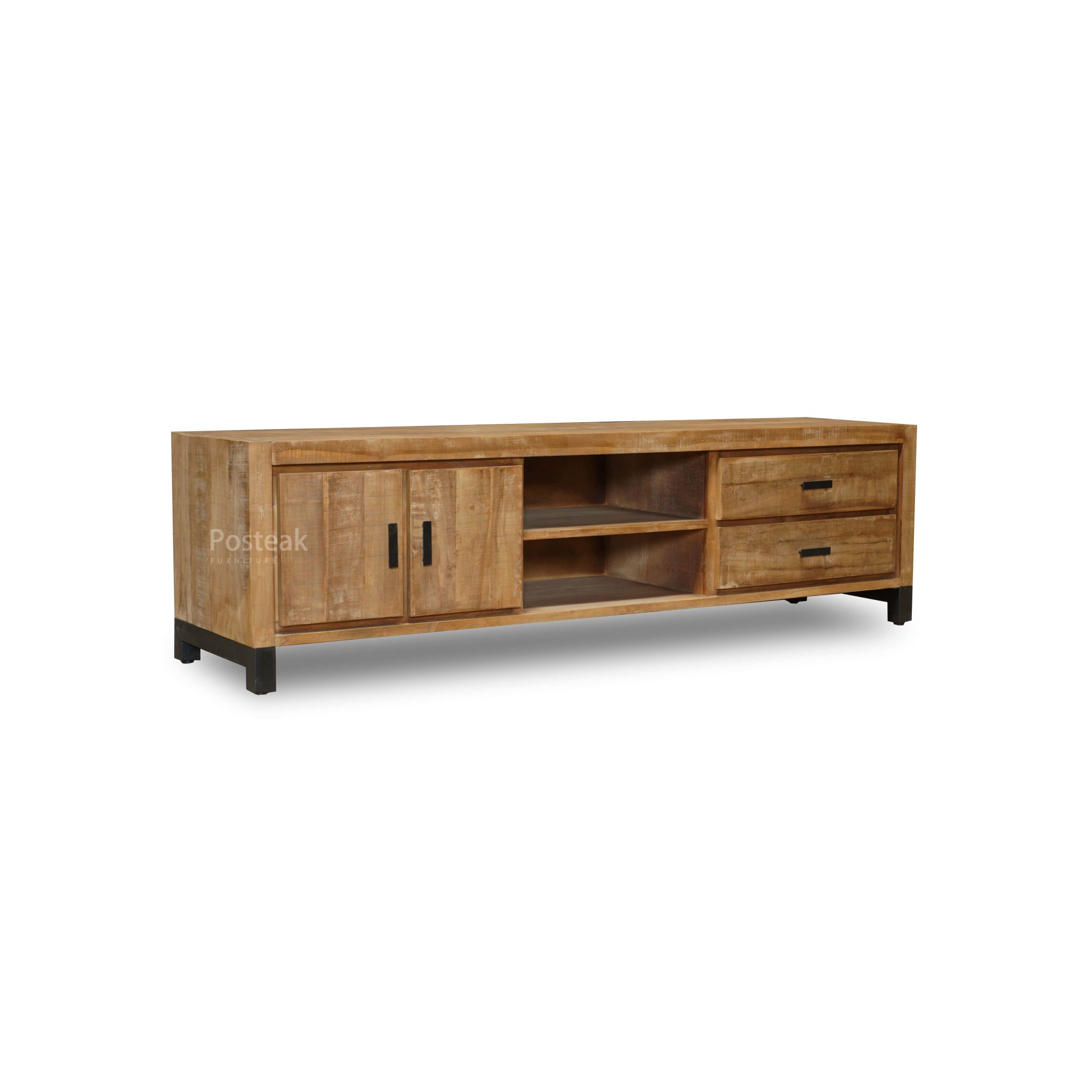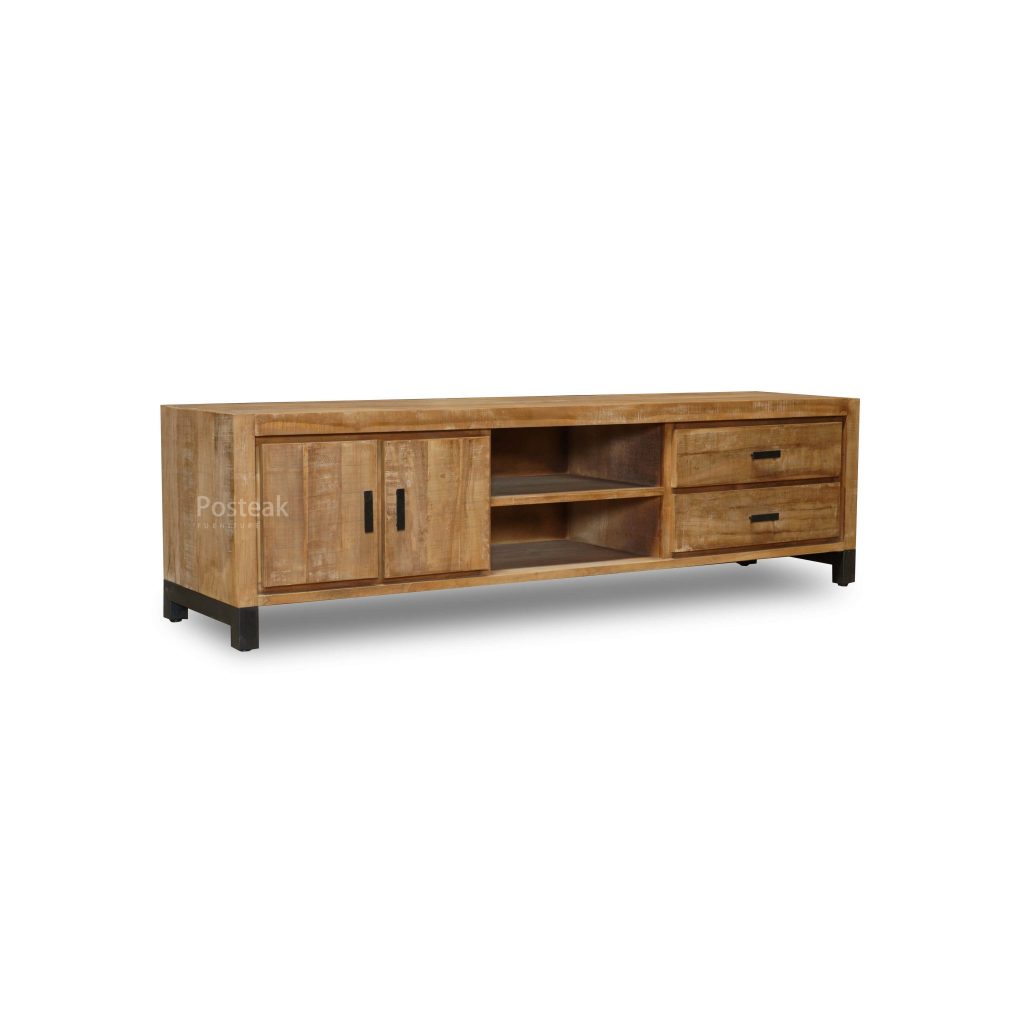 Teak Outdoor Garden Furniture
Jepara furniture manufacturer has competitiveness to produce teak garden furniture. Many products exported to US, Australia, UAE, Europe. Posteak provide wholesale teak outdoor furniture for retails, projects, export buyers. Best price for wholesale buying.
Our standard is high B-grade teak wood quality. Free samples available in order to prove our quality standard. We provide detailed construction, manufactured, and craftsmanship in every piece of our teak garden products.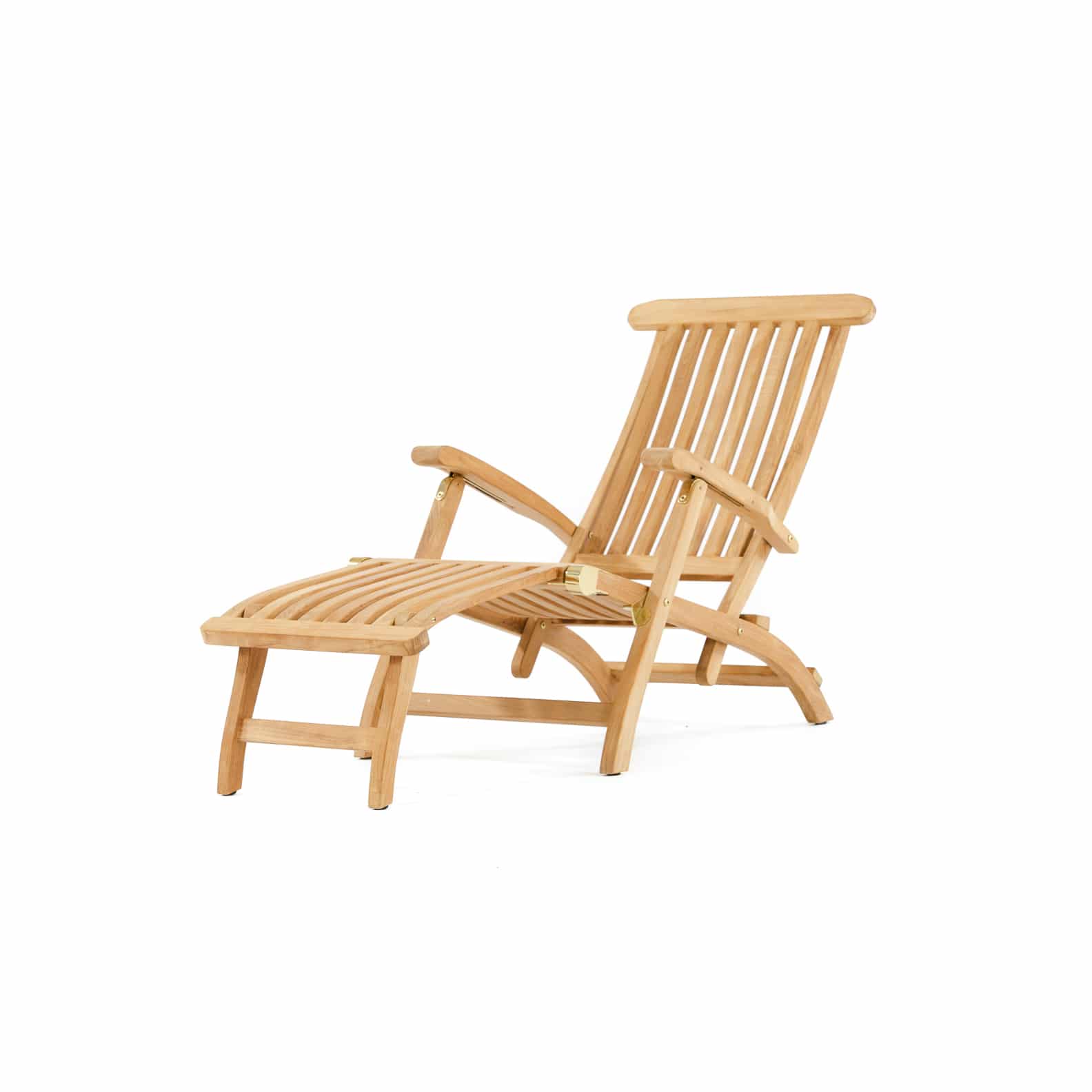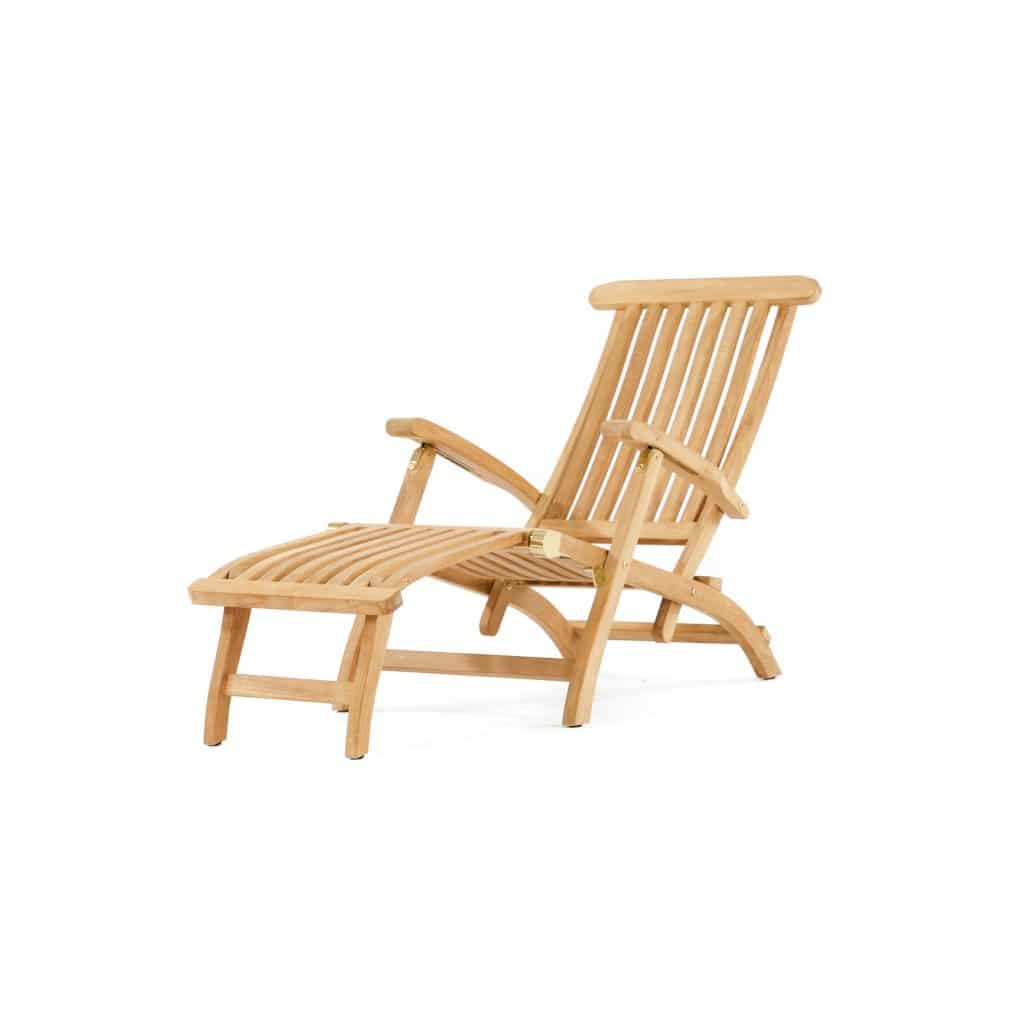 Important Points when You Want to Own Jepara Furniture
If you choose Posteak Furniture as a reference for buying home appliances, then make sure the quality is the best. If you buy carelessly, it could be that the quality is not good so it doesn't last long. Here are tips if you want to have Jepara furniture:
There is a Price for Quality
As you know, Jepara furniture has a grade, so the higher the grade the more expensive the price is. For that, make sure you understand that to have quality furniture requires funds.
You can still buy grade C if you are on a tight budget. With super economical prices, even quality goods can be brought home. The existence of this price level makes it easier for the middle to lower class people to still have beautiful furniture.
Buy at Quality Place
Apart from thinking about the price, don't forget to consider the furniture selling shop. It's a good idea to do your research via the internet first. It's easy, enter keywords on the search page and then select one of the several available stores.
If you want to find a quality shop, make sure the website has a professional appearance so that it can be accounted for. When buying at a trusted company, the potential for getting quality goods at affordable prices is even greater.
Caring The Furniture
After selecting the place and the products, the goods will soon arrive at the house. So that the quality of the furniture is maintained, take good care of it. If household utensils are never cleaned, their beauty will slowly fade away.
Maybe this won't show up in a few days or weeks. However, after months the furniture slowly looks dull. That's why it is important to clean regularly. You can use a dry cloth to clean the dry dust that sticks.
Buy and supply furniture Jepara with Posteak
Besides thinking about the price, don't forget to consider the furniture seller's shop. It's a good idea to do your research first via the internet. It's easy, enter keywords on the search page, then choose one of the several shops available.
If you want to find a quality store, make sure the website has a professional appearance so it can be accounted for. When buying at a trusted company, the potential for quality goods at affordable prices is even greater.
Posteak Furniture is a proven Jepara furniture manufacturer since 1997. Start in Jepara with our highest quality of teak wood, our founders produce and provide buyers around the world with export quality furniture, both for indoor and outdoor.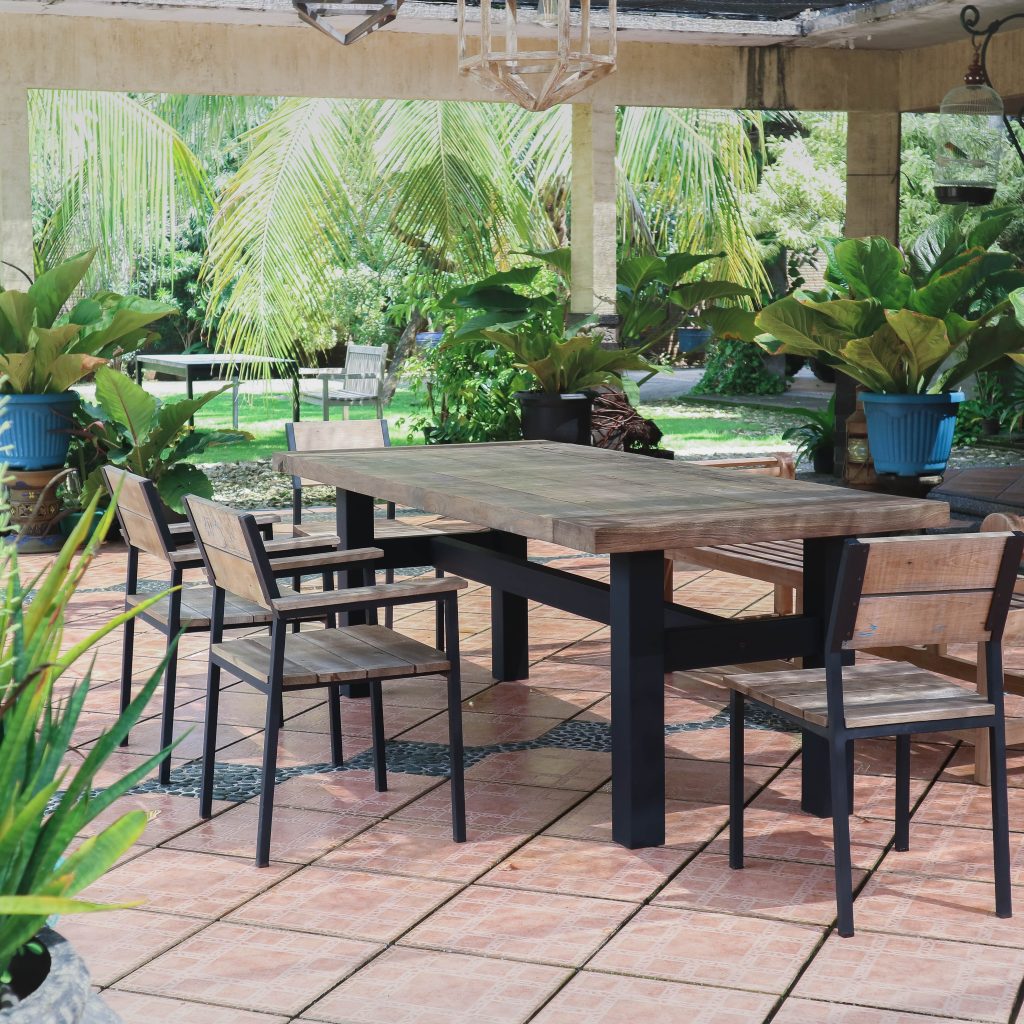 We use teak wood as our main resources in terms of producing highest quality of our furniture and high-demanded in export market.
Our services ranges :
Furniture for wholesale and retails : Posteak offer several furniture for wholesale services that cover a wide range products and prices suited for every buyer.
Furniture for interior designer: a solution for designer who seek for a company to produce custom furniture. An opportunity to make your own furniture design to sell. Posteak help to discuss, drawing and create your own design of furniture for your own furniture brand.
Furniture for project business: a solution for buyers who have big projects such as hospitality project, restaurants etc. Posteak will assist you from defining the ideas, identifying the right type of furniture fabric, design and size that best suited to your business needs.
We have created more than hundreds models of home furnishing, from dining set, bedroom set, living room set, outdoor set, teak outdoor dining set, outdoor garden set.
With broad style of furniture products such as dining tables, cabinets, wine dresser, vitrine cabinets, bar stools, bookcases, tv cabinets, plasma, coffee tables, end tables, console tables, small tables, small cabinets, office desks, wooden furniture accessories, wall mirrors, chairs, desk chairs, teak dining chairs, teak dining tables, teak dressers, teak cabinets, teak coffee tables, teak side tables, etc. and custom products for indoor and outdoor also acceptable. Posteak also innovate our products with wide range exclusively finishing option.
Posteak Furniture which located in Jepara, Central Java specialized on new teak, recycled teak or reclaimed teak, painted teak modern, painted mahogany furniture, teak laminate furniture.
As a well-established Jepara furniture manufacturer, we keep our quality and good prices for our buyers so we always have long-term business relationships.
Posteak Furniture are legal company and resources which have SVLK certification in terms of responsibility of environmental manufacturing activities. We also provide V-legal documents for export business.
How to buy and supply Jepara furniture at best
Just simply email us at

[email protected]

or contact us at +62 857-2761-8440, then advise us about your furniture needs. Then we will assist you. You can also visit our factory and head office at Jepara.
Arrange properly furniture goods that will load for 20HC or 40HC container. For custom order and consolidation we can negotiate.
Decide shipping terms. Ask and consolidate for shipping terms is it comes with Free On Board (FOB), or Exwork (EXW).
Considering payments term. Deal the payments terms, commonly Posteak charge 30-40% deposit, depends on amount of total invoice and container.
Latest posts by Posteak Furniture
(see all)