Teak Garden Bench 1.5m
Bench for patio and garden design. Made of solid teak wood from Indonesia
Overview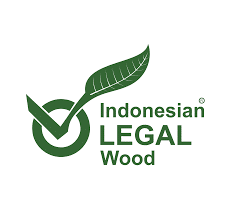 Teak outdoor garden bench collection for patio and garden space which has durability and it can withstand all weather conditions and only need minimal maintenance – occasional cleaning is all that's needed to keep it in good condition. Without any treatment, it will turn from its golden color to a silvery-grey patina. Furniture from teak wood can be standing all year round, representing great value for money. 
About Teak Wood
Teak wood has the ability to deal with all kinds of weather. It is among the few trees in the world to contain a natural oil that repels water. This oil keeps it from deforming, busting, or becoming thin and fragile.
Outdoor furniture made of teak can survive the severe effects of heavy rainfall, extreme winter snowstorms, and sunburn without weakening its power. The outdoor furnishings found in most of the high-end ski resorts is made of teak because of this marvelous durability.
Our outdoor teak furniture has been robustly crafted from durable, sustainable and comes from 3 different grades A, B and C-grade with each different prices. With a combination of high-skilled Jepara craftsmanship, machinery, tight-fitting mortise, tenon joints, and teak dowels.
We provide high-quality of teak furniture products.
All our teak furniture is checked and issued with SVLK certification to state that it has been legally harvested and can be sold in any country.
---
Materials 
Sustainable grade-A, B and C teak wood (Tectona grandis)

Natural, smooth, hand-finished
Benefits
Weather durability

Water, rot, fungi, and termite-resistant

Naturally high in oils and rubber

Low-maintenance and easy to clean

Suitable for year-round outdoor use
All our teak outdoor garden bench products come from the legal Indonesia government – PT. Perhutani. The legality of the teak in our products is assured through Indonesia's national timber legality assurance system (SVLK) and FLEGT licensing scheme. 
---
How to Care :
Although it's made to withstand in the outdoor environment, this teak garden products will benefit from regular
teak care and maintenance.
Wipe clean with a soft, dry cloth

Use wax to treat the surfaces of the furniture

Avoid the use of chemicals and household cleaners as they may damage the finish.

Spot clean with a damp cloth or use special cleansing liquid
Details
| | |
| --- | --- |
| SKU | GBC2115 |
| Dimensions | W x D x H | |
| Category | Garden Bench |
| Material | Teak wood |
| Finishing | Natural Teak Waterbased |
| Available Grade | A Grade, B Grade, C Grade |
Mail Us for Price